posted on 11/6/23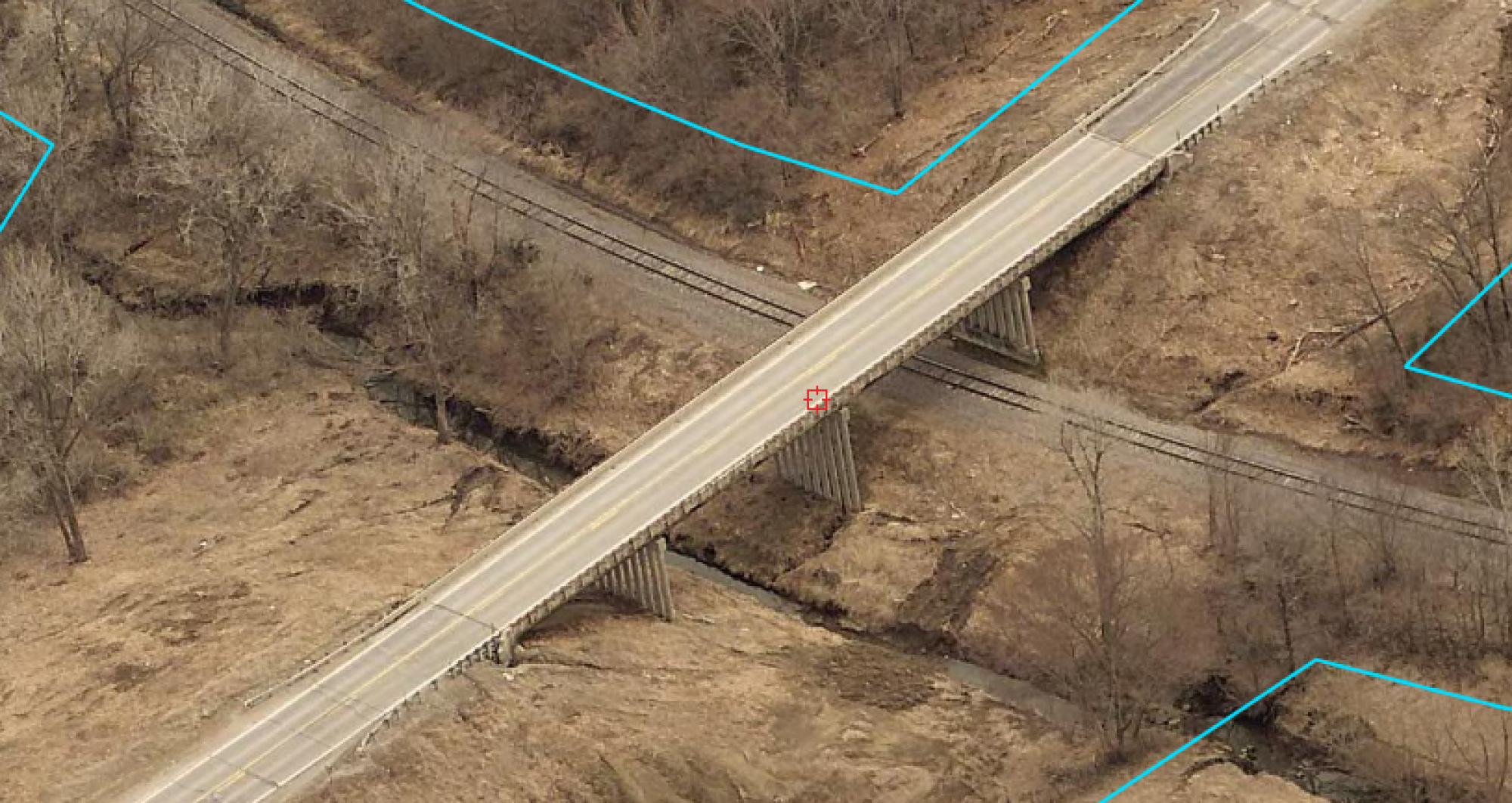 November 6, 2023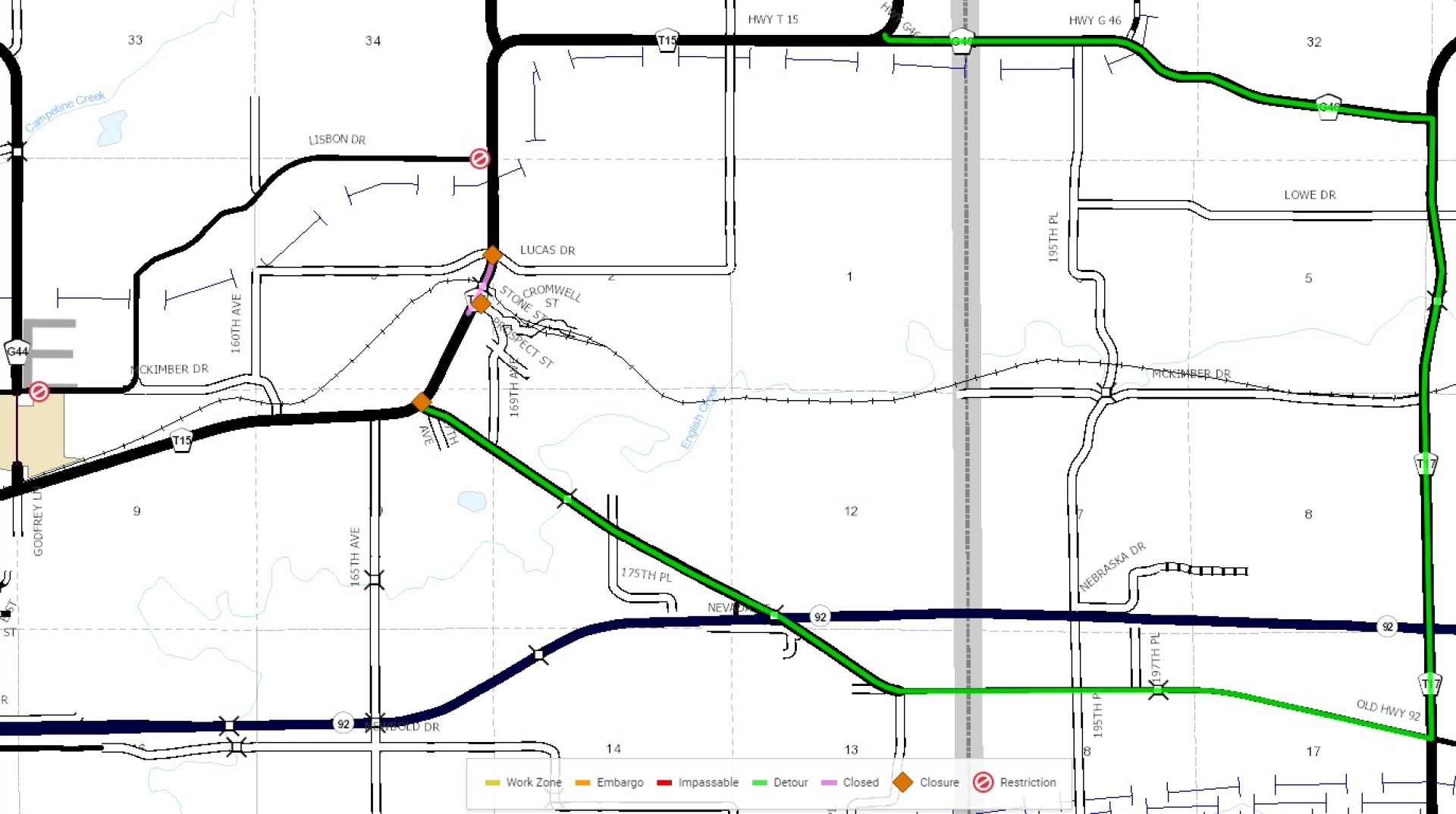 T15 Road Closure is tentatively scheduled to commence December 18th, 2023, for bridge replacement near Flagler between Old Hwy 92 and Lucas Dr. Updates to this schedule are likely pending BNSF railroad approvals and weather. Construction is anticipated to take 6-7 months and a detour will be in place throughout construction. As a reminder, truck traffic shall not use Lisbon Dr. (Old Pella Rd).
Originally built in 1964, the current four span structure is showing signs of deterioration and is not meeting the needs of recent legislation to accommodate heavier loads, although not currently restricted with a load posting. The existing 28' wide 246' four span continuous I-beam structure is being replaced with a 40' wide 292' two span pretensioned prestressed concrete beam bridge. The custom two span design was chosen to remove all abutments and piers from the railroad right of way to reduce construction and future maintenance costs and simplify coordination.
Since 2015, the T15 Flagler bridge has been programmed in Marion County's Construction Five Year Program. Originally scheduled for 2021 construction, the bridge estimate has grown from $1.6M, to $2M, then $2.75M, and ultimately to an inflated $3.8M construction estimate with the same scope of work. Thankfully, even with massive inflation preceding the bids, the low bid for the project was well under the estimate coming in at nearly $2.9M.
Even with the very competitive bid, this bridge will require over 6 years' worth of Highway Bridge Program (HBP) funds or Marion County's allocation of federal aid bridge funds. Resulting in Marion County's balance being 2 years in the red. Similarly, when this bridge was originally programmed in 2015, we were also saving up for another railroad bridge near Swan that ultimately put us 1 year in the red in 2017. Saving ever since has allowed us to utilize these federal dollars for only these two bridges since the summer of 2015. Additionally, the Road Department has invested time in providing the construction survey with our own staff and just over $400,000 in Farm-to-Market funds (state fuel tax) for the custom bridge design, railroad coordination/engineering review, and railroad flaggers.
Please use patience as this bridge replacement is completed and if the currently structure is any indication, we won't be replacing another for at least 60 years.
Link to Road Closure Notification https://www.iceasb.org/roads/county/marion/65031
Link to sign up for future road closure notifications https://www.iceasb.org/road-notifications/subscribe/
Sincerely,
Tyler Christian, P.E.
Marion County Engineer